Maxim Crane grows leadership team with three executive hires
By Hannah Sundermeyer27 March 2023
Maxim Crane Works announced three executive leadership changes: Rebecca Bolchalk joins the company as chief human resources officer; David H. Reed has joined the company as vice president of information technology; and Nick Oldfield has been promoted to the new role of vice president of digital and marketing.
"Adding these three experienced leaders to our leadership team will support the company's growth and continue our go-forward strategy and build our position as an industry leader," said Paul McDonnell, chief executive officer, Maxim Crane Works.
Chief human resources officer, Rebecca Bolchalk will have responsibility for developing and executing all aspects of Maxim's talent strategy, including recruiting, onboarding, leadership development, benefits, performance management and employee engagement. She will be based out of the company's Wilder, KY corporate offices and report to Paul McDonnell.
Rebecca brings more than two decades of experience to Maxim and earned an MBA from Ball State University in Muncie, Indiana.
"Our most important asset is our people, and Becky brings a wealth of experience driving change across multiple industries that will serve us well as we work to become the employer of choice in the crane industry." McDonnell said.
As vice president of IT, David Reed will support the business and enable accelerated growth at Maxim by crafting IT solutions with innovative approaches, leading edge technologies and best-in-class industry partners to modernize, secure, and streamline Maxim's operations. He will report to Sean Collopy, Maxim's chief financial officer.
"David's track record of building information technology teams that add value across an organization made him an ideal choice for this role," said Collopy. "Information Technology is fundamental to enabling our team to deliver an industry leading customer experience."
David brings more than 20 years of IT leadership experience to Maxim, most recently serving as Director of IT Infrastructure and Operations at Highmark Wholecare in Pittsburgh since 2016.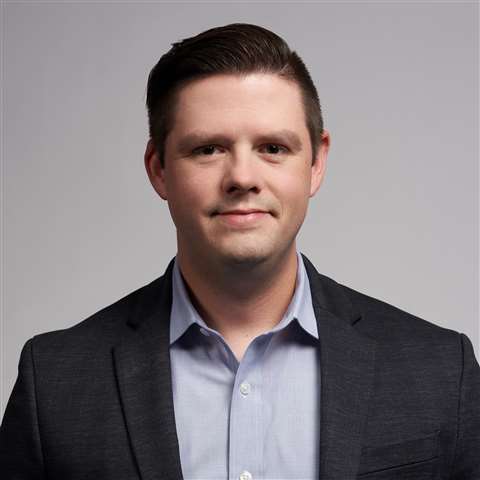 In his new role as vice president of digital and marketing, Nick Oldfield will have responsibility for the company's digital and marketing efforts to build Maxim's brand reputation across key stakeholders. Oldfield will report to chief executive officer, Paul McDonnell.
Oldfield arrived at Maxim in 2021 as marketing director with more than 15 years of experience leading projects and teams across a variety of industries and company sizes. Before joining Maxim, he was marketing director for Cohen Recycling, a large family-owned scrap metal, and electronics recycler in southwest Ohio. Other experiences include marketing leadership roles at Cincinnati Financial, Pearle Vision and EyeMed Vision Care.
"Our digital and marketing initiatives are critical to our go-forward strategy," said McDonnell. "I'm confident Nick's experience will help elevate our brand across our customer touchpoints, in partnership with the sales team, operations and IT."