Maxim offer to improve cash flow
By Alex Dahm17 September 2020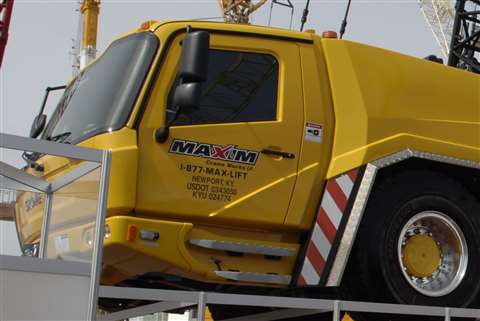 As a way of saving money to reinvest in the company, Maxim Crane Works Holdings Capital in the USA, has made a partial tender offer to buy a portion of its 10.125% Second-Priority Senior Secured Notes that mature in 2024.
The bonds were issued in 2016 at a difficult time in the public debt markets amid the uncertainty surrounding Brexit and other events so the interest rate was high. Maxim has offered to buy the notes or bonds, which are effectively public debt, for cash, up to a total value of US$125 million. Sellers will receive a premium. Maxim will then be freed from interest payments to the tune of millions of dollars a year. The saving can be used to directly reinvest in the crane business.
Carl Laurino, Maxim chief financial officer, explained, "Our ability to use some of our available cash resources to reduce our bond debt, particularly with uncertainty in the post-Covid 19 economy is a reflection of the strength of our balance sheet overall. The annual savings of more than $10 million will facilitate greater investments in growth initiatives whether it is in people, our crane fleet or additional locations. To the extent that those growth initiatives are not available, it will result in an acceleration of debt reduction that has been ongoing for us in spite of the global pandemic disruptions."
Details of the tender offer are in the complete terms and conditions described in the Offer to Purchase which is available from D.F. King & Co., Inc., the tender agent and information agent for this tender offer, by telephone at +1 (800) 399-1581 and +1 (212) 269-5550, or in writing at 48 Wall Street, 22nd Floor New York, New York 10005, USA, for the attention of Andrew Beck.
Maxim Crane Works is the largest crane rental company in the USA and the third largest in the world, according to International Cranes and Specialized Transport magazine's IC50 ranking of the world's crane-owning companies. Maxim was started in 1937 and has a fleet of more than 3,000 cranes and nearly 4,000 employees at more than 60 locations.