Maximising membership value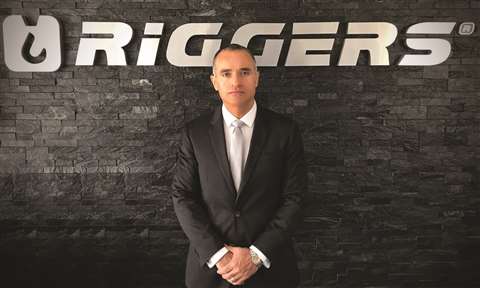 No matter where SC&RA's many members around the world work and live, they can be sure that the Association is always working towards their benefit and the ultimate benefit of the industry. A membership with SC&RA comes with a range of advantages – often best articulated by the members themselves.
Carlos Torres, Riggers Group CEO and general director in Mexico, sees the SC&RA Membership Directory as a key way to maximise his membership. "Different rigging companies around the world can reach Riggers Group for their rigging and installation projects within Mexico through the Directory," he said. "In turn, we can also select rigging and trucking companies for our projects in different countries."
As a resource for hundreds of companies around the world, the Directory creates partnerships and opportunities across international borders. Torres believes that this helped Riggers become what it is today. "When we first started back in 2006 with a few bucks [twenty thousand dollars], several rigging companies from the US and Canada hired me in Mexico for unloading and installing machinery. Our company would grow quickly from there – to a size that is well known and respected in less than four years. The Directory is also a valuable sales tool, as well as a strategic piece to our turn-key international relocation services."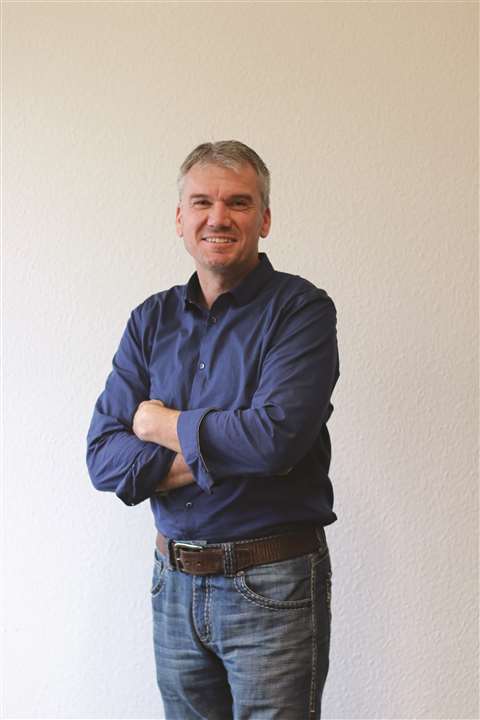 Another way to maximise one's membership is to attend the annual meetings. Especially for international members, membership discounts can really add up when travelling to meetings. "Every dollar counts when travelling," said Roland Fischer, Tii Sales North America area sales manager. "And in the end, the events are a great opportunity to meet a lot of key and knowledgeable people from our industry; it´s always worth attending. You gather so much information in just a few days, which helps you in your daily work, and keeps you connected to the industry."
Fischer also sees great opportunity at the meetings for first-timers. "The first-timers' receptions are a great opportunity to get started, and the committee members – of which I am responsible for the international ones – take good care to make their start easier," he assured. "First-time attendance will certainly bring benefit across a broad timeline."
From first-time attendance to membership longevity, Iris Müllejans, Rolf Riedl managing partner and director, is a firm believer in the power of marketing one's SC&RA membership, no matter how long a company has been involved. "We are a global player but, finally, all business is local," she noted. "The SC&RA network gives us a necessary expertise through our partnership. As an SC&RA member, we offer both benefits to our customers – international and local professionalism in the various markets we work. It allows us to speak the right language and understand local mentalities – and shape our marketing in these areas to gain a competitive advantage."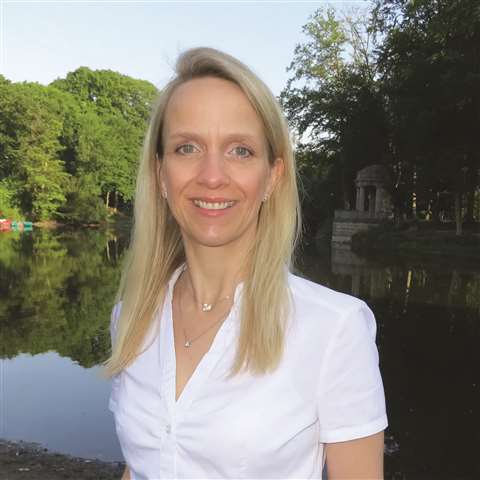 Müllejans also emphasises the importance of promoting a successful relationship with the Association. "We believe that marketing SC&RA awards or announcements underlines our competence and integrity as a global player. We present our membership certificate in our office – it's visible for all employees and visitors, and serves as both motivation and credibility."
SC&R Foundation
The SC&R Foundation is a 501 (C)3 nonprofit organisation that exists to support SC&RA member companies and address the industry labour shortage. The Foundation (www.scr-foundation.org) funds industry-specific research projects and is known for its grant and scholarship programme, which awards US$ 45,000 to $60,000 annually.
The steady growth and impact of the Foundation is a testament to the determination both of the Foundation Board and SC&RA members to keep the industry moving forward by consistently seeking to provide opportunities for current and future workers.
Pivotal partnerships
Plenty of opportunities have emerged at the Foundation this year. In 2017 the Austin Esary Foundation began a memorial in remembrance of son and brother Austin Esary who took his own life less than a week before his 17th birthday. He struggled in school and felt his future was bleak, even though he excelled at mechanics and welding. The purpose of the foundation in his memory is to give hope to other students who need encouragement and opportunity in non-traditional career paths. The Esary Memorial Grant will be awarded to an individual who has attended a Lift & Move USA event.
Similarly, also in the USA, the International Union of Operating Engineers (IUOE) had a desire to provide opportunities for individuals and enhance the future of the industry when they established a $3,000 scholarship through the SC&R Foundation earlier in 2017.
Giving back
Jenifer Gabel owns and operates JK Crane in the USA and JK Crane is also certified as a Women's Business Enterprise (WBE) by the Women's Business Enterprise National Council. Gabel is extremely proud of this designation, and echoed the WBE mission by presenting a Pink Truck and JK Crane grant to SC&RA earlier this year. In her presentation speech, Gabel pointed to Dana Babbin, founder of Pink Truck – a clothing company offering girls who love trucks and excavators graphic tee shirts in colours not found in shops. Gabel met Babbin and explained how actively SC&RA and the Foundation work towards generating interest in the industry to a broader, more diverse audience, and she loved it. They came up with the idea of doing a Pink Truck grant – intended as an award to a young woman who already has plenty of barriers in this industry.
In addition, Bennett International, an SC&RA member company based in Georgia, USA, brought the Taylor Family Foundation to the SC&R Foundation this year. This endeavour was established in 2012 as a means for Bennett to give back to the communities it serves. The Taylor Family Foundation gives several scholarships a year to help students with education. Since its inception, the charity has given grants to US non-profit organisations totalling $1,000,000.

Worthy recognition
The SC&R Foundation also wants to recognise its Scholarship and Grant winners for 2017. Scholarship winners include: Jacob Bussiere, Cote Crane & Rigging (George Bragg Memorial Recipient); Braxton Chong, Hawaiian Crane & Rigging (Christopher Lorenz Memorial Recipient); Chloe Lonergan, Empire Crane Company; Brandon Robinson, Link-Belt Construction Equipment; Lacey Rucker, WireCo WorldGroup (Terex USA Continuing Education Recipient); Kylie Starliper, Keen Transport; Brian Winburn, Link-Belt Construction Equipment (NBIS Continuing Education Recipient).
Grant Winners include: Jakob Green, Farmers Exchange (Anderson Trucking Service Continuing Education Recipient); Fay Pietrobone, IB Dickinson & Sons (McTyre Family Continuing Education Recipient); Jeremiah Rindler, Lift Systems (Heartland Communications/Crane Hotline Continuing Education Recipient); Jeffrey Sims, Sunnyside Construction (Robert Cookingham Memorial Recipient).
The Foundation has $20,000 remaining to award for Grants. Details are here: www.scr-foundation.org/scholarships_grant
Coming in the third quarter of 2017 interns will be eligible to receive a scholarship from the Foundation. To qualify, applicants must be interning for an SC&RA member company.