McCloskey targets Steinexpo for feedback
McCloskey International's compact crushers are set to make their worldwide debut at the Steinexpo event in Germany at the end of this month.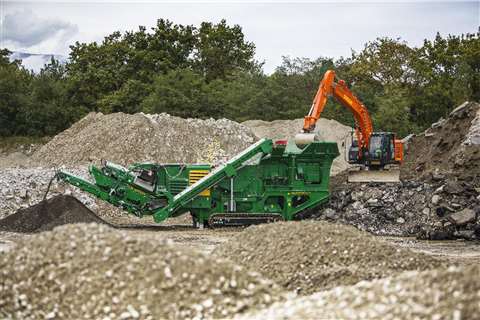 The company has taken a 1,400 sq m (15,000 sq ft) stand at the exhibition to showcase its expanding range of equipment, which includes I34 impactors, the TS4080 stacker and the J45R recirculating jaw crusher.
"Events like Steinexpo offer an excellent platform for our company to show what our products do," said president and CEO Paschal McCloskey.
"Equally as important is standing with customers during demonstrations so we gain the feedback that is key to innovation, ongoing improvements and delivering new product lines."