McKinsey gathers construction leaders for sustainability talks
By Mike Hayes04 November 2022
Management consulting firm McKinsey has announced the launch of the Net Zero Built Environment Council.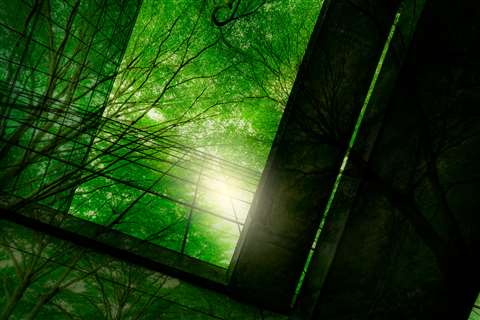 The council will be formed from members from across the construction industry, who will examine ways in which greenhouse gas emissions from the built environment can be reduced.
McKinsey says the objective of the council will be to support stakeholders in the creation and commercialisation of 'green' innovations, including materials and technologies, as well as to promote methods of building that will aid the decarbonisation of the industry.
Another benefit of the new body, according to McKinsey, will be the potential for industry players to tap into 'green' markets, which are estimated to be worth up to almost €2 trillion.
A recent report from McKinsey concluded that a major obstacle to decarbonisation stems from a lack of collaboration throughout the built environment ecosystem.
The company's research found that, "with little cost", half of all emissions across the built environment could be eliminated, while a further 20% – in the form of materials (largely cement and steel) – could be decarbonised, but at greater expense.
The stated aims of the Net Zero Built Environment Council are to:
Map out transparent net-zero pathways – Research and promote the most quick and cost-effective pathways to decarbonization of the built world from equipment electrification to low-carbon material substitutes
Spread awareness on what is doable – Lower barriers to decarbonization, capture the interest of decision-makers and spur positive pressure to accelerate climate action
Cross-sector partnerships – Cross-sector climate partnerships to share resources and collectively commercialise green technologies at global scale or form lighthouse projects
Brodie Boland, a partner at McKinsey, said, "Reducing lifecycle emissions will require collaborations and partnerships across industries to cost-efficiently build and scale new innovations from green cement to hydrogen boilers.
"Yet the built environment is currently a fragmented landscape of separate localised markets, suppliers and building codes as well as disjointed construction processes with unequal accountability.
"With net zero requiring a threefold increase in the pace of decarbonization, the new Council aims to unite all key players to accelerate decarbonisation by collectively transforming the way we design, build, operate and decommission buildings."