MEC Aerial Platforms'RT scissors make first outing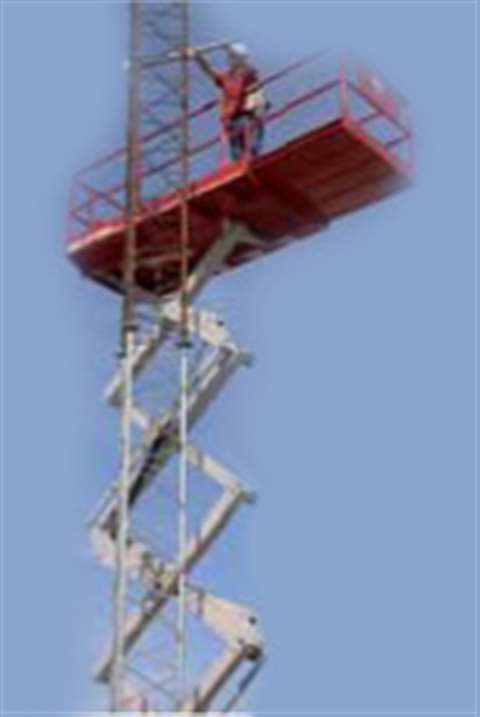 Electric scissors that can handle rough terrain will be among the highlights on MEC Aerial Platforms' booths at The Rental Show and Conexpo.
Production of the MEC 3072ES and 3772ES models began in October 2007. The machines were originally designed for the European market where MEC identified an increasing demand for 'green' RT scissors, but the company has decided to launch them in North American as well to address customers' call for a flexible machine "that is first on and last off the job".
The MEC 3072ES and 3772ES can be driven at full height, have fast cycle speeds for lift and drive (just over 30 seconds to full height), fully proportional drive and lift controls and a 60 square foot work platform. They are powered by eight 6 V, 350 amp hour batteries and the operating system is designed to make efficient use of the on-board power.
Optional items on the machines include: Quad-Trax four wheel drive, which can reach a gradeability of 45%; auto leveling outriggers; non-marking tyres; turf tyres; foam filled tyres and an all motion alarm.
Also MEC's first mid-range, heavy duty scissor lift can also be seen at The Rental Show and Conexpo; the MEC 3773RT HD (rough terrain heavy duty) can be driven at its full working height of 43 feet and has a platform capacity of 1000 lbs.