Megawide-GMR Consortium to expand Clark Airport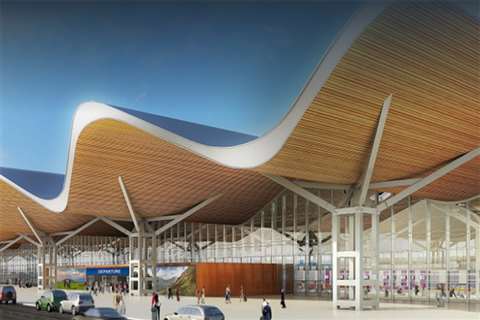 Megawide Construction and India-based airport operator GMR Infrastructure have won a contract for the expansion of Clark International Airport in the Philippines.
The contract was awarded by the Philippines Bases Conversion and Development Authority (BCDA) and the Department of Transportation.
The contract covers the engineering, procurement, and construction of a new terminal. The airport will see an additional eight million passengers each year from the new terminal building.
Construction of the Clark International Airport's new terminal building will be a public-private partnership (PPP) project. The project is scheduled to be completed in 2020.
The government estimated the project to cost PHP 12.5 billion (US$249 million). However, the Megawide-GMR partnership won the contract by offering the lowest financial proposal at PHP 9.36 billion (US$185 million).
Other bidders for the Clark Airport expansion project include China State Construction Engineering Corporation, China Harbour Engineering Company, and the consortium of Tokwing Construction Corporation and China Machinery Engineering Corporation.
"Megawide-GMR was declared as the bidder with the 'lowest calculated responsive bid', after passing the post-qualification evaluation phase of the competitive bidding— besting four other bidders for the design, engineering and construction of the new Clark terminal building," said the BCDA in a statement.
The expansion is one of the high-impact projects under the Duterte administration's ambitious 'Build, Build, Build Infrastructure Programme'. Other projects include the Subic-Clark Cargo Railway, Manila-Clark Railway, and the New Clark City.