Metso climate targets approved
By Leila Steed29 November 2019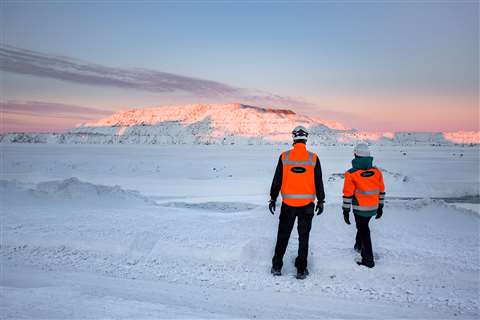 Metso Corporation's target of reducing its greenhouse gas emissions by 25% by 2030 has been approved by the Science Based Targets (SBT) initiative.
Established by CDP, the United Nations Global Compact, the World Resources Institute (WRI) and the World Wide Fund for Nature (WWF), the SBT initiative promotes science-based targets that help companies lower their greenhouse gas emissions.
Metso's climate targets are applicable to all relevant emission sources including production, procurement and transportation, as well as the use of Metso's products.
The company said it plans to achieve its greenhouse gas targets in two primary areas first before focusing on a third.
Scopes 1 and 2, which cover emissions generated from fuels used in production and emissions generated from purchase energy, will be tackled by investing in renewable energy and improving energy efficiency across the company's production processes.
The company is also aiming for a 20% reduction in transportation emissions by 2025. It plans to streamline transport routes and optimise warehouse locations in order to achieve these Scope 3 emission targets, which are aimed at transportation, procurement, travelling and product use.
Pekka Vauramo, Metso President and CEO, said, "We are extremely happy about the ratification of our science-based CO2 emissions targets. Our Climate Program is an important step in our goal of reducing greenhouse gas emissions.
"It is also an essential element in Metso being a responsible and trusted partner to our customers. We aim to improve our customers' productivity in a sustainable manner, and we involve all our stakeholders in reaching this goal."
Metso's commitment to the SBT initiative forms part of its Climate Program.
While there are almost 700 organisations around the world, Metso is reportedly one of the first corporations in its field to join the SBT initiative in the task of preventing global warming.
Other companies that have made greenhouse gas commitments as part of the initiative include Laing O'Rouke, Aecom, Kingspan Group, Saint-Gobain, Tata Chemicals and Multiplex Construction.