Metso model launch at Bauma
By Leila Steed03 April 2019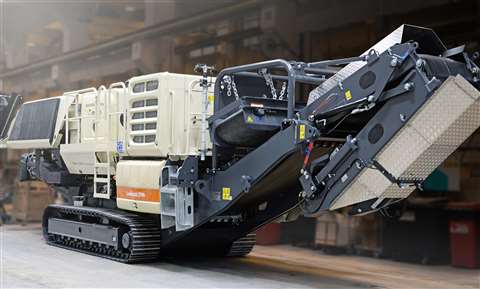 Bauma will be host to the launch of Metso's latest Lokotrack Urban series crushing and screening plant model.
The exhibition, which takes place in Munich, Germany from 8 to 14 April, will feature the LT96 designed for small to mid-sized contractors with a need to crush and recycle demolished concrete on site. Metso said that its range of Lokotrack Urban mobile crushing plant models actively reduces noise pollution and dust emissions.
Kimmo Anttila, vice president of Lokotrack Solutions at Metso, said: "Rapid urbanisation pushes crushing operations closer to city centres. Our customers are turning to us for solutions to avoid unnecessary hauling and to minimise the impact on people and the environment."
The increase in construction activities that the growth of towns and cities brings, has also increased concern from governments and industry professionals regarding the risks to health and safety.
Kimmo added: "Crushing within cities is becoming more tightly controlled through environmental and safety regulations that vary from country to country."