Finland-based crushing and screening specialist Metso has unveiled four new products at this year's Bauma in what it described as its biggest launch in decades.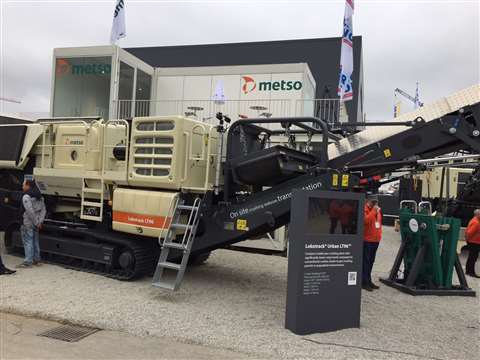 The products included the latest Lokotrack Urban series crushing and screen model (LT96); the Lokotrack ST2.3 mobile multi-use screen for entry-level businesses; and the MX3 cone crusher - termed the "little brother" of the MX4 which was launched at Conexpo two years ago.
Completing the set was a hybrid truck body for more cost-effective hauling.
Kimmo Antilla, vice president Lokotrack solutions for aggregates, business and product management, said the LT96 Urban joined the LT106, LT120 and LT130 Urban versions to provide an portfolio featuring the patented Urban noise and dust control making it suitable for work in city centres.
The Lokotrack ST2.3 screen is suitable for a range of applications from multi-use to fine screening and recycling and according to Metso can be easily moved from one site to another using standard trailers in most cases.
The MX3 cone crusher can provide throughput of 420 t/hr and Arto Halonen, vice president of the crushers and aggregates business area in Metso, said it was suitable for secondary, tertiary and quarternary crushing stages.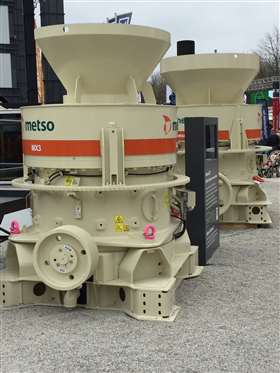 By introducing the product alongside the larger MX4, Metso aims to appeal to an even wider range of users.
Metso recently delivered its 1,000th stationary aggregate crushing and screening plant, and the company will announce its latest quarterly results at the end of April.