MEWP safety guidance launch
By Euan Youdale24 May 2017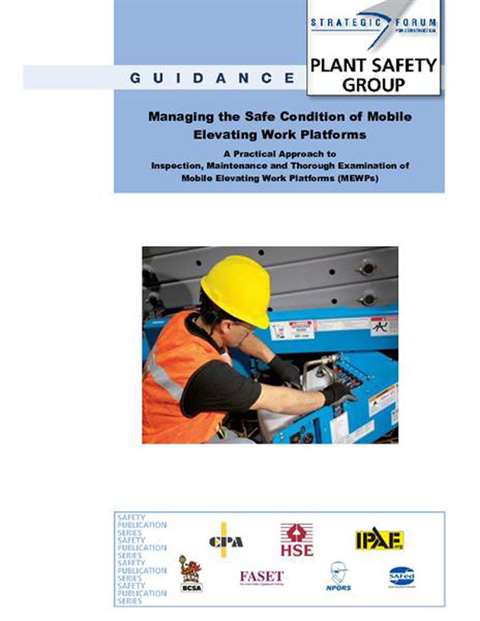 The new Mobile Elevating Work Platform safety guidance has been launched. It has been jointly drafted by the International Powered Access Federation (IPAF) and Construction Plant-hire Association (CPA) and endorsed by the UK Health and Safety Executive (HSE).
The guidance was first released at Vertikal Days, at Silverstone racetrack, UK, last week, and has been developed for the Strategic Forum for Construction – Plant Safety Group.
It is described as an essential reference document for all those who have any management or supervisory responsibility for the safe condition of a MEWP.
There are three key elements to ensure MEWPs are kept in a safe operating condition, according to the guidance, those being: Inspection, Maintenance and Thorough Examination, and the guidance outlines why these should be given equal emphasis to ensure the safest possible working practice when operating MEWPs.
The guidance comes during IPAF's "back to basics" safety campaign, which seeks to emphasise typical risk scenarios in the operation of MEWPs and offer guidance as how to mitigate risk to operate as safely as possible.
Tim Whiteman, CEO of IPAF, said, "At IPAF we always prioritise safety, and we hope this new guidance on the need for a robust inspection, maintenance and thorough examination regime will aid all rental companies and operators and ensure the equipment they are using is fit for purpose and won't let them down on the job, which can of course have disastrous consequences.
"Launching this guidance at Vertikal Days is an obvious choice to maximise exposure and will allow our technical and safety experts to speak to as many UK operators and rental company employees as possible across the two days and to get their initial feedback. We will of course continue to publicise and promote this guidance document as part of IPAF's ongoing drive to improve safety and reduce accidents and fatalities in the powered access industry going forward, in conjunction with both the Construction Plant-hire Association and the HSE."
For more information and to read the draft guidance in full, visit www.ipaf.org/guidance