Mexican auction for Ritchie Bros
By Laura Hatton15 June 2015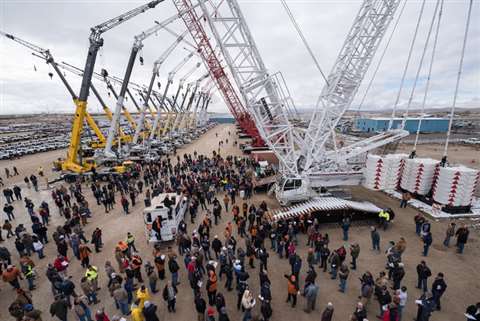 Rough terrain cranes are among the 1,300 lots in the Ritchie Bros auction being held in Polotitlán, Mexico, on 18 and 19 June 2015.
Included in the unreserved public auction is construction equipment, trucks and cranes, including a 2008 Grove RT880E 80 tonne 4x4x4 rough terrain crane and a 2008 Grove RT700E 60 tonne 4x4x4 rough terrain crane.
Nicolas Agudelo, Ritchie Bros regional sales manager, said, "This will be one of our largest Mexico auctions ever, with the nicest selection of equipment we've ever sold in the country, including a lot of late-model, low-hour gear.
"We originally planned for a one day auction, but with this much equipment to sell, we decided to add another day to the sale. The auction is open to the public and it's free to register. Interested bidders are welcome to visit the site ahead of the auction to test and inspect equipment themselves."