MHM Plant to make sustainable products
By Leila Steed13 January 2020
UK-based power, light and welding specialist MHM Plant has partnered with solar panel manufacturer MIPV in order to create sustainable products for the rental market.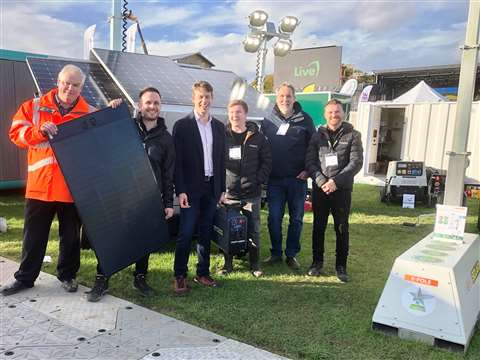 The partnership aims to develop mobile welfare, site lighting and temporary security products using MIPV's flexible thin-film solar panels. The solar PV technology is said to be able to generate the power required for the sustainable energy products.
Mat Llewellyn, MHM Managing Director, said, "Our aim is to limit and possibly eliminate the use of diesel entirely by concentrating on renewables, hybrid and battery powered systems. We believe that MIPV has made exactly the right product for the markets we supply."
According to Llewellyn, MHM – now the global distributor of MIPV's renewable solar thin-film CIGS technology – anticipates that "the use of MIPV thin-film panels will help us achieve our ultimate goal of zero carbon efficiency".