Mills Rental reports 38% increase in revenue
By Lewis Tyler17 May 2023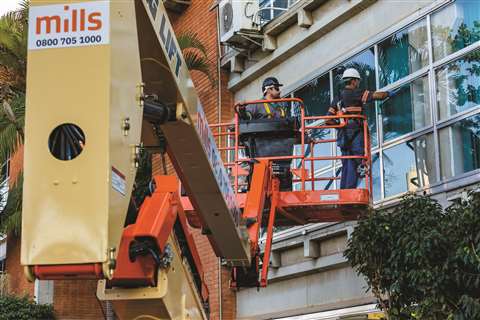 Mills Rental has announced its financial results for the first quarter of 2023, with the company posting a 38% increase in its revenue from the same period in 2022.
The Brazillian company saw revenues hit R$374.5 million (€71.1 million), with its rental division accounting for R$305.7 million (€58 million)
In terms of market segments, construction represents its biggest activity segment, with 23% of its rental net revenue coming from the construction market, followed by the metallurgical steel (14%) and chemical-petrochemical (10%) segments respectively.
According to Sergio Kariya CEO of Mills Rental, its move into the heavy machinery market, which it announced last year, coupled with better volumes and prices in light rental unit played a part in the increase in revenue. Kariya said the company remains "optimistic about the addressable and scattered market, reinforcing our competitive edges."
Kariya said, "We started 2023 with the first quarter in a macro scenario of high interest rates and inflation, both globally and locally. However, we remain confident in our growth potential and in our team's expertise to navigate the context with diligence, caution, and focus on our customers.
"Throughout the year we will continue to do our work aiming to extend the useful life of the assets, ensuring safety and productivity to our customers.
"To expand Mills' operations, our actions are aimed both at spreading the concept of using mobile elevating work platforms and at exploring the broad yellow line market."
IRN Managing Editor Murray Pollok recently sat down with Mills Rental CEO Sérgio Kariya to discuss the company's move into the earthmoving equipment market. The full interview with Kariya is available here.