Mixed picture for cranes at Terex
By Alex Dahm18 February 2015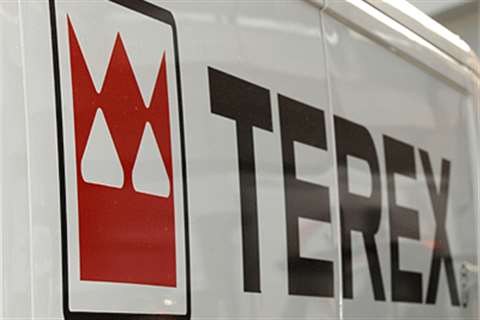 Sales at Terex Cranes for 2014 were US$ 1.79 billion, down 7.5 % on the 2013 figure of $1.93 billion. In the Materials Handling and Port Solutions division, however, which includes Demag industrial cranes and Gottwald dockside cranes, 2014 sales were up 4.75 %, at $1.78 billion, from 1.70 billion in 2013.
Ron DeFeo, chairman and CEO, commented, "Operationally, performance was mixed during 2014, and the fourth quarter was no exception. Our Cranes and Materials Handling & Ports Solutions (MHPS) segments had meaningful adjusted operating profit increases in the fourth quarter, while our Aerial Work Platforms (AWP) segment was substantially below the prior year." Gross profit at Terex Cranes was $ 313 million.
DeFeo continued, "For the full year, adjusted operating profit for the company as a whole was flat with 2013; however, the contribution varied by segment. Performance this year was led by adjusted operating profit improvements of $54 million and $23 million from MHPS and Construction, respectively. Cranes and AWP disappointed with adjusted operating profit performance of $35 million and $25 million below 2013, respectively. Cranes performance was negatively impacted by lower net sales and AWP by productivity, product mix and higher material costs."
Commenting on the results from Terex Corp as a whole, DeFeo said, "Terex continued to improve in 2014 despite a more challenging operating environment than anticipated entering the year.
"We have streamlined our business portfolio, reduced our cost structure, introduced innovative new products, and simplified operations. There is more work to do, but overall we are pleased with the progress we have made and the momentum of our internal improvement initiatives. Additionally in 2014, we repurchased 5.3 million shares, lowered borrowing costs and extended our debt maturity dates, as well as generated $329 million of free cash flow. Consequently, we have announced a new $200 million share repurchase authorization, as well as an increase in our dividend of 20%."
Order backlog for Terex Cranes at the end of 2014 was $538.5 million, up 7.4 % on the $501.2 million at the end of 2013. In the MHPS division, however, it was the opposite in that order the end of 2014 order backlog of $574.8 million was down 28.6 % on the $805.3 million a year earlier.