Mixed Q1 results for Skyjack
By Lindsey Anderson13 May 2013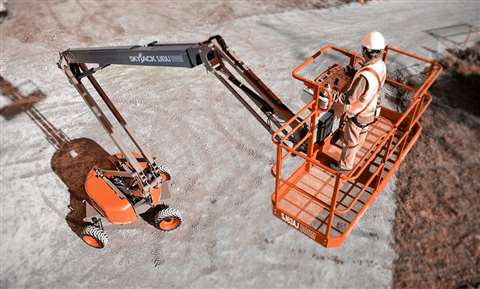 Canadian-based Skyjack has reported a 2.7 percent decline in revenues compared to 2012's first quarter results. Revenues overall were $137.5 million. Skyjack makes up a significant portion of Linamar's industrial division.
Linamar attributed slower sales due to a still-recovering European market but also saw improvements in Brazil and other developing markets. Overall, profits for Linamar's industrial division more than doubled to $14.3 million this year from $6.5 million in 2012.
Linamar said new product launches are keeping margins at bay.
"We are thrilled with our first quarter results, notching another new record in earnings performance," said Linda Hasenfratz, Linamar CEO. "Launches are performing extremely well, our launch book continues to grow and a strong focus on efficiency and productivity is driving fantastic margin improvement. Despite a reasonably flat outlook for global markets our outlook remains extremely positive for double-digit earnings growth in 2013."