Mixed results for Bam
By Thomas Allen30 August 2017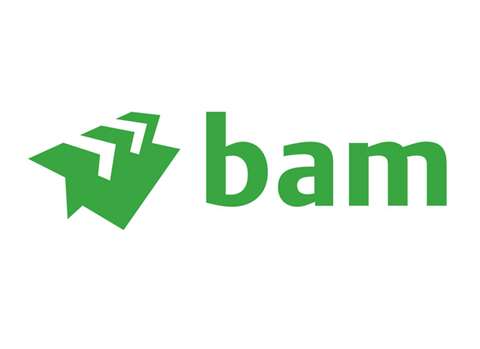 In its half-year financial results for 2017, Dutch-based construction company Bam Group has announced that its revenue went down while its pre-tax margin went up.
The company's revenue dropped by 8%, from €3.4 billion in the first half of 2016 to €3.15 billion in the first half of 2017. Of the €259 million decrease, €102 million was attributed to the weaker Pound Sterling.
However, despite the lower revenues, the adjusted result before taxes rose to €52.7 million in the first half of 2017, compared to €40.6 million in the same period in the previous year.
This gave an adjusted pre-tax margin of 1.7%, which represented an improvement from 2016 first-half margin of 1.2%. Bam said this movement towards its strategic target was driven by the construction and property segment.
Rob van Wingerden, CEO, said, "The market for Dutch residential construction and property continues to improve, and there are early signs of recovery in non-residential construction. In the UK, our performance and short-term outlook remain solid and we are closely monitoring market developments."
Although the margin improved, this result was said to have been held back by both Dutch and Belgian civil engineering, as well as the expected shortfall in the recovery of overheads in German construction.
As a whole, civil engineering was said to have had a better margin in the second quarter of 2017, after a slow start to the year.
Though the order book was down on the €10.6 billion recorded at the end of the first half of 2016, standing at €10.4 billion at the end of the first half of 2017, it was said to show signs of an upward trend.
Van Wingerden said, "We reconfirm our outlook for the full year. We expect revenue to be slightly lower and the adjusted result before tax to be higher than the level of 2016."