Modular builder to 3D print 26 homes for veterans from waste plastic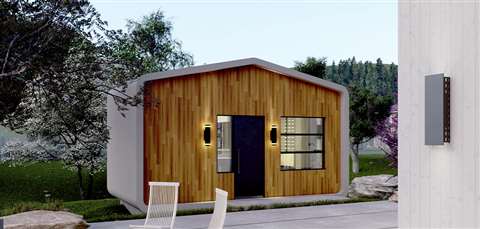 A modular building company is to build 26 two-bedroom homes for veterans in Twentynine Palms, California, US.
Azure Printed homes will build 'Veterans Village' from 3D-printed plastic that would otherwise have been destined for landfill.
Each home will be 900 sq ft in area.
Azure Printed Homes offers customers the chance to choose the colour, finishes and details of a building in a 3D design configurator, before 3D-printing each self-supporting module within 24 hours.
It claims to be able to install and connect dwelling units to utilities within three days once they have been delivered.
Ross Maguire, CEO of Azure Printed Homes said, "At Azure, we are committed to using technology to create sustainable, modern and affordable housing solutions for communities across the country. Veterans Village is an excellent example of how 3D printing can be used to address the critical need for housing in communities across America."
The project is expected to begin later this year.