More companies join MyCrane
By Niamh Marriott20 March 2023
Three global engineering, procurement and construction (EPC) companies have registered with Dubai-based digital crane rental platform MyCrane following successful meetings at the bauma ConExpo event in India.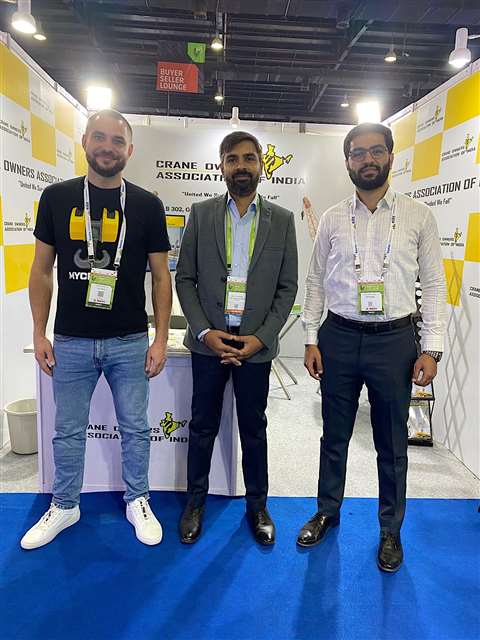 Larsen & Toubro (L&T), Tata Projects and IRB Infrastructure have all completed the customer registration process for the online service.
MyCrane's founder and CEO, Andrei Geikalo said the new signings were a testament to the efficiencies that MyCrane provides.
"Our new registrants are household names in India, yet they also carry out major projects on a global basis," said Geikalo.
"For that reason, I am delighted they have seen the advantages of partnering with MyCrane.
"Our platform helps EPC contractors, and many other types of clients, to find the equipment they need – on time, in budget and with the best provider, whether that's in India or any other part of the world."
Other recent customer registrations include Renaissance Heavy Industries (RHI) and China Railway Construction Corporation (CRCC).
Agent scheme
Geikalo was also at the bauma event in Delhi to promote the new Agents scheme, which was launched in December as a means of partnering with freelance sales agents, anywhere in the world, who have relevant industry experience and contacts.
Independent professionals who have customer connections, such as those working in construction, oil and gas, petrochemical, energy, mining and other industries where cranes are being used, are invited to help to market MyCrane's services and products to their professional network.
"MyCrane wants to share the benefits of increased digitalisation in the crane and construction industry and we would be delighted to hear from anybody who is interested in working with our rapidly-expanding tech company," concluded Geikalo.