Morgan Sindall up 11%
By Leila Steed25 February 2020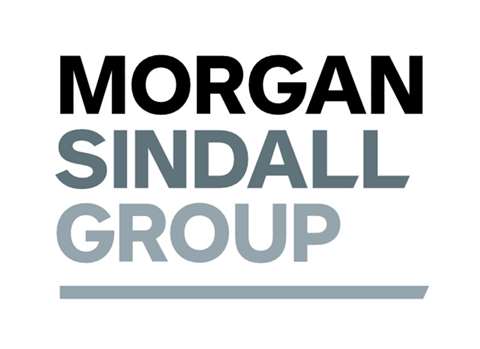 Construction, infrastructure and property company Morgan Sindall Group has announced an 11% rise in its 2019 full-year profits before tax, rising from £81.6 million (€97.7 million) in 2018 to £90.4 million (€108.2 million) in 2019.
The group's 2018 revenue of £2.97 billion (€3.55 billion) rose 3% to 3.07 billion (€3.67 billion) in 2019, as a result of securing a workload valued at £7.6 billion (€9.1 billion) - an increase of 14% on the previous year.
The company's CEO, John Morgan, said, "Our strong results reflect the success of our strategy in staying focused on our core strengths of construction and regeneration.
"Both the volume and the quality of our secured workload have increased in the year leaving us well-positioned for the future. We are confident of another good year of progress in 2020 and the Group is in a strong position to deliver on its expectations."
Morgan Sindall's construction and infrastructure divisions were its highest-performing business segments.
They achieved a combined total revenue in 2019 of £1.48 billion (€1.77 billion), up 11% on the previous year, with operating profits up 20% from £27 million in 2018 to £32.2 million (€38.5 million) last year.
According to Morgan Sindall, this equates to a revenue split of 42% and 58% for its construction and infrastructure businesses respectively.
Simon Smith, managing director for Morgan Sindall Infrastructure, said, "Were delighted with these results - we believe in improving the infrastructure of the UK for everyone and are committed to making this a reality in all aspects of our work.
"This commitment extends from the successful delivery of the projects themselves, to our social value work where we manage a number of social enterprise schemes focused on creating jobs in areas otherwise lacking in opportunities."
Morgan Sindall Group comprises a total of nine business; these include Morgan Sindall Construction, Morgan Sindall Infrastructure, Morgan Sindall Investments, Muse, Lovell, Morgan Sindall Property Services, Morgan Lovell, Overbury and BakerHicks.