Moscow location for Geda launch
By Euan Youdale17 June 2016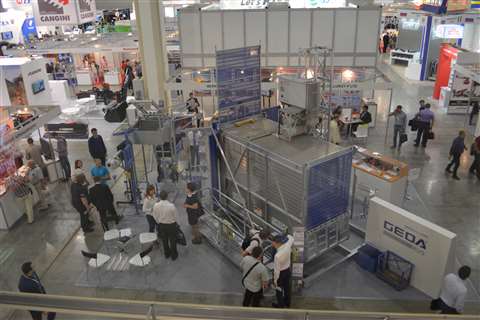 Geda has shown its new SBL 2000 at the CTT show in Moscow, Russia - a personnel and material lift designed for markets outside Europe.
The lift reflects the company's 'new concepts for new markets' commitment, which was its main message at the show, which took place during the end of May and the beginning of June this year.
In contrast with other, variably adjustable hoist solutions, the SBL 2000 is only available in a fixed platform size of 3.20m x 1.45m x 2.10m, with a standard load capacity of 2000kg and 23 people and a hoist speed of 55 m/min and a lifting height of 250 m.
As with other Geda platforms it is hot dip galvanised for robustness and provides the same design quality as the German manufacturer's entire range.