Multi-billion project for Universal Cranes
By Laura Hatton27 October 2014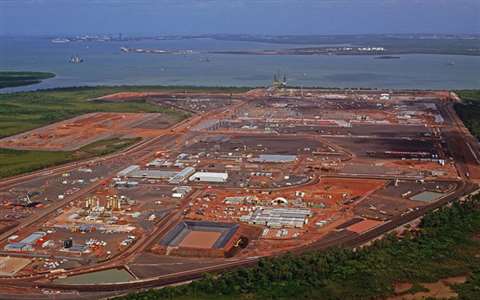 Australian crane rental company Universal Cranes has put two 120 tonne capacity Grove rough terrain cranes to work on a multi-billion liquefied natural gas (LNG) construction project in Darwin, northern Australia.
The main contractor for the Ichthys LNG project is Leighton Contractors. The two Grove RT9130E-2 cranes will be on site for two years. Work for the models includes installing underground piping and equipment at the plant. To carry out the work, both cranes will make use of their full 48 metre booms.
Challenges for the two cranes will include difficult weather conditions, including high temperatures, heavy rain and difficult terrain. Local company Darwin Crane and Machinery Services handles all servicing and repair work.
Nick Morris, engineering and sales manager at Universal Cranes, said, "The cranes are used day in, day out to perform a huge variety of lifts so they need to be easy to set up and efficient. Our Grove units are known for their ease-of-use, but their rugged design and durability are also key. This job site is a mix of heat, sand and sea – the cranes must endure the lot. And we are happy to report that they are performing admirably."
The completed Ichthys LNG project will have an offshore facility, an onshore LNG plant and an 889 km gas pipeline. The total cost of the project is expected to be more than AU$10 billion (US$ 8.8 billion).