Multitel Pagliero signs up Liftgruppen
By Euan Youdale15 September 2021
Multitel Pagliero has signed an agreement with Liftgruppen for distribution of its full range of truck mounted platforms in Sweden and Norway.
With the agreement, Italy-based Multitel said it will further reinforce its presence and export activity in these two important markets. The company added that it has significantly increased its market share across Europe in recent years, and now looks forward to building a strong position in Scandinavia.
Roberto Marangoni, senior director of international sales at Multitel, said Liftgruppen is one of the largest access equipment distributors in Sweden and Norway, and offers strong sales and service, combined with long experience in truck mounted lifts.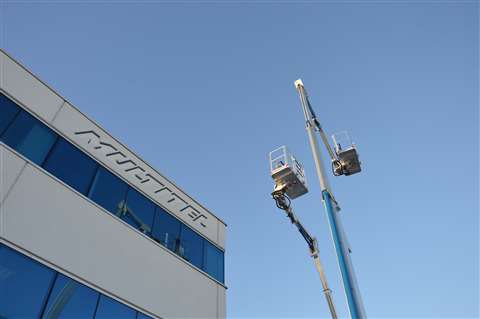 "We are very pleased for this further strategic expansion in these markets through a strong partnership with Liftgruppen. The two companies will explore new and interesting growth opportunities. Liftgruppen sales and service team will be trained shortly and will be completely up to speed, as from Autumn 2021," Marangoni said.
Liftgruppen's CEO Joel Schönning added, "A cooperation with Multitel Pagliero allows us offer a complete portfolio of truck mounted platforms enabling Liftgruppen to meet market demand and customer expectations. I am also pleased to enter a partnership with a truly professional partner"