Nasco to make Plantworx debut
Nasco Load Indicators is heading for the Plantworx exhibition for the first time and will be showing the iDig2D system for excavators, for which it is the United Kingdom distributor.
The new system will be fitted to a Sany SY26U demonstration machine.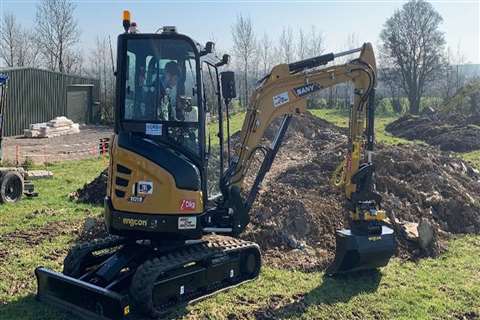 Nasco said the units take under two hours to install and calibrate first time around and are also quickly transferrable between machines by unplugging from a 12v power source and feature a 100 machine and bucket memory.
They are also wireless, featuring sensors that are solar powered.
Most recently iDig has added dozer blade guidance, described as ideal for grading off larger areas with the blade.
The wireless solar powered sensors are fitted to the boom, dipper and tipping link and on this example on the tiltrotator itself thanks to a bespoke bracket which allows the sensors to be set at 45o angles to each other.
The company says the sensors will last up to 100 hours without a charge, but during hours of daylight they are charging all the time anyway.
Plantworx, which is co-located with Railworx, takes place in Peterborough in the east of England from June 11 to 13, and there is a preview of the event in the May-June 2019 issue of Demolition & Recycling International.