National Federation issues scaffold protection safety guidance
The United Kingdom's National Federation of Demolition Contractors (NFDC) has issued a Safety Guidance video to educate demolition contractors on the most appropriate use of scaffold protection during demolition works.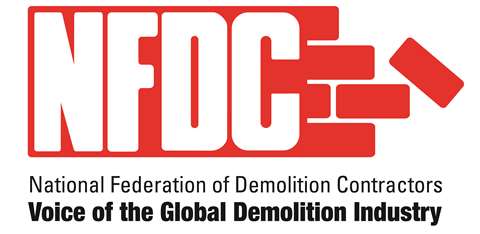 The federation said the seven-minute long animated video guidance walks-through the process to follow when determining risk control measures. Clarifying the purpose of scaffold in demolition, it explores the hazards and alternatives to be considered to reduce or eliminate risks.
This video guidance has been distributed to the NFDC's membership of 145 UK demolition contractors and is available to anyone working in demolition today via the federation's website and Youtube channel.
Spearheading the new Safety Guidance initiative is Nick Taylor, demolition director at McGee, an NFDC member company with over 60 years of demolition expertise. Following an incident on site in 2019, the team at McGee have played an instrumental role in the production of new best practice guidance.
Nick said: "Safety in our industry is paramount, which is why it's critical that on the extremely rare occasion an incident occurs, we all learn from them. Not just demolition engineers but the industry as a whole. The comprehensive NFDC video guidance for Use of Scaffold in Demolition has been developed with a team of experts including the National Association of Scaffolding Contractors (NASC) and other NFDC accredited demolition contractors. It is our aim to circulate the new guidance as far and wide as possible, so that future incidents may be prevented."
Howard Button, CEO at the NFDC, added: "This video guidance is another excellent deliverable in NFDC's Safety Guidance series and I would like to thank all those who have played a role in its development. The Federation is committed to increasing the sharing of knowledge and best practice with the wider demolition industry through the provision of quality safety guidance that helps contractors to assess and reduce risk when carrying out demolition works."