Nationwide Platforms completes merger
By Leila Steed01 November 2019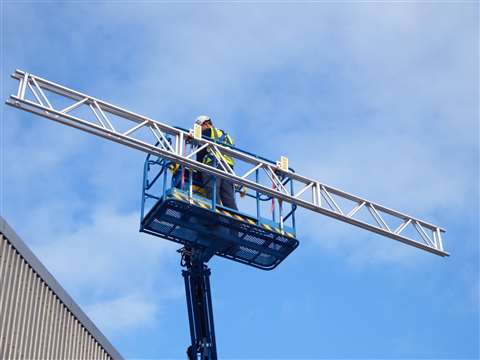 British rental company Nationwide Platforms has completed the integration of UK Platforms, following its acquisition of the company in January this year.
Nationwide, a Loxam Group subsidiary, acquired UK Platforms for £60.5 million (US$78 million) and over the past few months has been integrating the two brands to form what it described as "a strong, healthy and robust business".
Now operating under the single brand of Nationwide Platforms, the newly enlarged company comprises 38 depots across the UK and a fleet of around 15,500 units. It has also boosted its number of engineers to more than 350 and kept on the UK Platforms employees, who have been given comparable roles.
Colin Hotchkiss, managing director of Nationwide Platforms, said, "I am delighted to welcome UK Platforms skilled and experienced employees into Nationwide Platforms. The combination of these two great companies' capabilities now working as one enables us to offer market leading working at height solutions from the smallest local SME to the largest national customer."
Nationwide said it would offer improved availability and a more responsive local service. It added that its smaller catchment areas would enable shorter delivery journeys, which would help reduce its environment impact.