NDA Convention to surpass expectations
By Lindsay Gale10 April 2008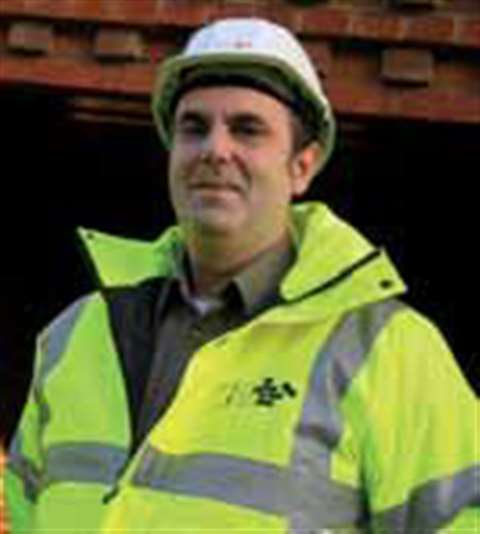 The 35th National Demolition Association Annual Convention at the Mirage Hotel in Las Vegas from February 24-27 2008 looks set to exceed expectations both in terms of numbers of exhibitors and delegates. Almost all the 90,000 ft2 (8,363 m2) of the expanded exhibition space in the hotel's Events Center has already been booked up. Michael R. Taylor, executive director of the NDA, said in a statement: "While our convention is always the largest exhibition of demolition equipment and services in the world, we think that this year will be our most successful ever."
Indeed, the demand for space has been such that for the first time ever, the NDA has taken the entire area offered by the Mirage Events Center.
Demolition at speed
As usual, the show is 'themed' and this year's is NASCAR – for those readersoutside the USA this is the National Association for Stock Car Auto Racing, and Caterpillar and Stanley LaBounty both sponsor cars that take part in the series of races. Both will be on show in the exhibit hall and their drivers and teams will be present at the show. Cat's car and its driver Dave Blaney will feature during its traditional Opening Night Cocktail Reception on the Sunday night from 7.00-9.00 pm, while Stanley LaBounty's team will be present at the NASCAR theme party on the evening of the 26th.
As part of this theme, the event's keynote speaker at the convention will be NASCAR driver Kyle Petty, the third generation of the Petty family in NASCAR. He is CEO of Petty Enterprises, which runs two full time cars in the Nextel Cup competition. The family racing lineage began in 1949 with Lee Petty who was subsequently followed by son Richard. Petty Enterprises has started more than 2,600 NASCAR races, has won 268 (with almost half of the rest resulting in top 10 finishes), and has gained 10 Championships during this time.
The social events mentioned above, along with the Annual Banquet on the Tuesday night, will be held in the Mirage's Grand Ballroom.
Genesis Equipment will once again sponsor the raffling of a Harley Davidson motorcycle during the show and other prizes will be on offer, including an iPod.
In addition to the keynote presentation on the Monday, a second paper will be offered prior to the exhibit hall opening. This will be entitled "safety and your bottom line" and the speaker will be Tom Jones. On the Tuesday morning, breakout sessions will run concurrently with four presentations, and the sessions will be repeated following the morning coffee break to allow delegates to attend two of the four.
The presentations have been confirmed as being "The impact of the CA –in-use off-road diesel rule", presented by James P Halloran, "National C&D materials recycling and disaster debris management efforts", presented by Kimberly Cochran and Paul Ruesch, "A practical guide to managing a lawsuit" by John Mullen, and "Separating from your competitors, for real" by Tom Woodcock. These presentations will run until 12.00 noon, with the exhibit hall opening at 11.30.
Finally, on the Wednesday morning, the NFDC's chief executive Howard Button will make a presentation entitled "The NFDC approach; providing a competent and qualified workforce for the demolition industry".
As always, D&Ri will be present i at the event and we look forward to welcoming you on our booth, 121. See you in Las Vegas.