New €13.87m facility for Terex
By Joe Sargent11 March 2019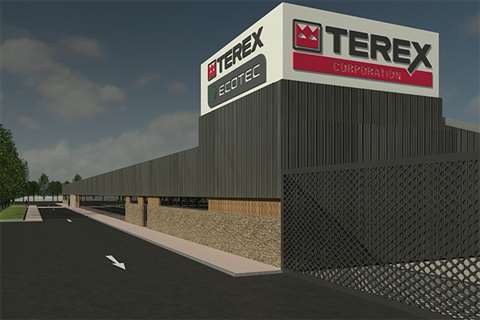 Equipment manufacturer Terex Corporation is building a new manufacturing facility at Campsie, Derry, Northern Ireland.
The facility will cost £12 million (€13.87 million) and will be approximately 9,755m2. It will focus on the design, manufacture and development of the Terex Ecotec for waste management and recycling, and Terex Conveying Systems (TCS) product lines.
President of Terex Materials Processing Kieran Hegarty said, "The waste management, recycling and mobile conveying sectors are areas of significant growth and our objective is to be recognised as a leading global manufacturer in these areas. Our Terex Campsie facility will enable us to realise this ambition."
The new facility will create about 100 new jobs including production operative roles, management and support roles in HR, operations and finance, as well as a skilled engineering team that will be trained to lead the development of Terex Ecotec and TCS product portfolios.
Work is underway on the Campsie facility and it is expected to be operational later this year.
The Terex Ecotec line was established in 2014 to meet the specialised needs of customers in the waste management and recycling sector.
TCS was created to meet an increased demand in the mobile conveying systems sector.
As well as having useful applications to Terex's crushing and screening equipment it also enables Terex entry to the port and terminal industry.