New boom from Airo
By Lindsey Anderson09 April 2019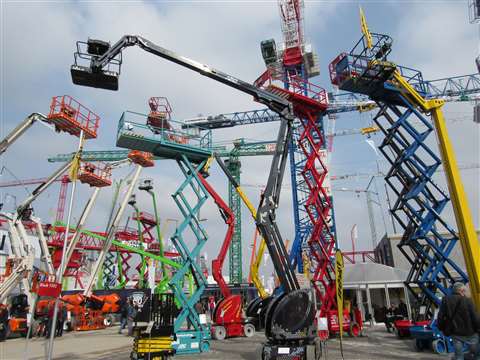 Airo used Bauma to showcase its new all-electric A17 JE boom which features a 230 kg total capacity and working height of 17.10 meters.
The unit has AC electric traction and pump control and a newly designed pothole protection system, 25 percent gradeability and weighs 8,375 kg. Platform rotation is 180 degrees and the entire unit features 370-degree turret rotation. Two people can work from the basket which is constructed of steel.
"It is a completely new design and style," said Simone Pignatti, general manager of Airo.
For more on this unit, please see our Bauma show reviews.