New CEO at Huisman
By Alex Dahm23 April 2020
Dutch crane builder and technical engineering specialist Huisman has appointed David Roodenburg as chief executive officer. He replaces Theo Bruijninckx who returns to his former role as CFO.
David Roodenburg is the third generation of the Roodenburg family at Huisman where he joined in 2008. His father is Joop Roodenburg, Huisman president. Joop appointed Theo Bruijninckx CEO in April 2018 to prepare the company for the next generation. The Roodenburg family has owned Huisman since 1980. It had 20 employees and was run by Joop's father Les. Joop took over in 1990 and now there are 2,000 employees.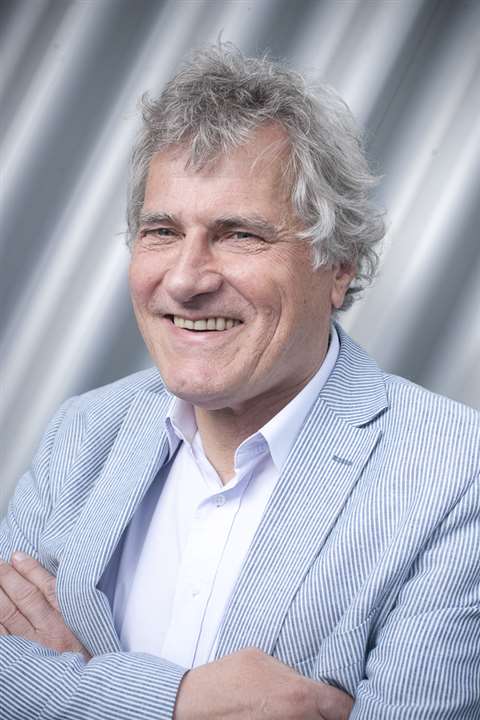 Joop Roodenburg said, "I am very proud to hand over the company to my son David as CEO of Huisman, just as my father handed over the company to me. I am confident that David, together with the company's management team, will lead the company forward and that the company will remain the leader in heavy construction equipment."
Joop will remain as an advisor on technical solutions, inspiring engineers, business opportunities, tenders, key client relationships and supporting the management team, Huisman said.
Commenting on his new role David Roodenburg said, "Huisman is a very precious team of skilled people that, together with loyal clients, can make audacious ideas come true. Huisman's reputation has been built by decennia of hard work and enormous trust from our clients. The company is fortunate to use its reputation to, for instance, reduce greenhouse gas emissions, helping accelerate the transition to renewables, as well as significantly reducing fossil fuel extraction emissions."
David went on to say he was proud to take on the position and follow in the footsteps of his father and grandfather. He also thanked Theo Bruijninckx for keeping the company safe and said he looked forward to continued co-operation.
Jaap Korf, Huisman Supervisory Board member, said, "The Supervisory Board highly appreciates the way in which Joop Roodenburg has led Huisman to the technical world player it is today. It is a privilege that the next generation Roodenburg also wants to dedicate its talents to Huisman. Both children have positively chosen for the company. David Roodenburg now as CEO and Charlotte Roodenburg being responsible for new build sales. As part of the transition, David Roodenburg will continue to lead Huisman in close co-operation with Theo Bruijninckx. We wish David all the wisdom and energy to move the company forward and we will assist him with advice."
Charlotte Roodenburg said, "Over the last years we have been building on a solid, more structured and future-proof foundation for our company. The decision of my father to hand over the statutory management of the company to David and take an advisory role is the next step in this process. I am really proud of my brother, entering the footsteps of my father and becoming the CEO of Huisman. Being siblings in a company requires discipline and the decision to work together no matter what happens and to have each other's back. In the last years, we have proven that we can and will work as a team, both together as well as with all the employees. I look forward to continuing our co-operation and building upon the life's work of my father."