New CEO for SNC-Lavalin
By Chris Sleight15 September 2015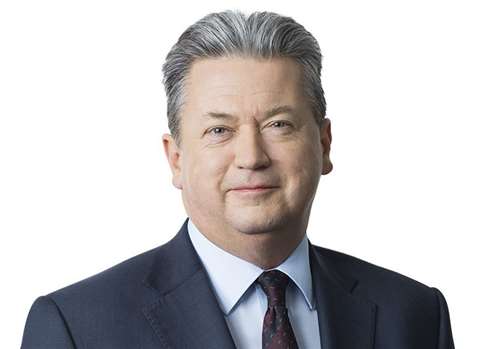 SNC-Lavalin has named chief operating officer (COO) Neil Bruce as its new president and CEO. He replaces Bob Card, who was appointed three years ago to turn the company around following a string of bribery and corruption scandals.
Company chairman Lawrence Stevenson said, "The upcoming handover and smooth transition from Bob Card to Neil Bruce, currently COO, comes at an important stage in SNC-Lavalin's development.
"Bob's tenure left a strong legacy during a critical time for the company, with a far-reaching transformation that changed the face of the executive team, repositioned the company strategically through the sale of AltaLink and the acquisition of Kentz among others, as well as turned its ethics and compliance system into a benchmark for the industry. We are in the right position to become a Tier-1 engineering & construction firm going forward and on behalf of the Board, I thank Bob for his leadership and tireless dedication. He will remain as an advisor to the Board and CEO.
"Neil's appointment comes as we embark on the next stage of the company's evolution. Over the past two and a half years, he led the company's mining and metallurgy and oil and gas businesses, including the acquisition of Kentz and its successful integration that transformed SNC-Lavalin's oil and gas business. The Board is thrilled to have a leader of his calibre with deep project management and execution experience to lead and grow the company."
The company added that the now vacant post of COO would not be filled. The presidents of SNC-Lavalin's four business areas will report to Mr Bruce in his capacity as CEO.