New Deutz engines
By Thomas Allen09 March 2017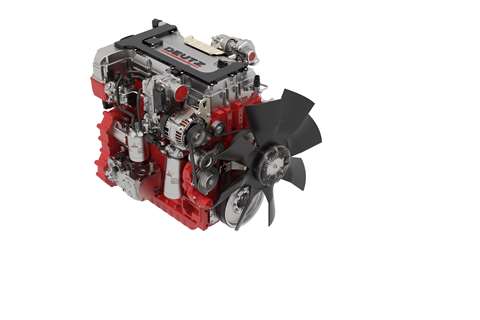 At this year's ConExpo, six new Deutz engines have made their US debut, along with two gas versions.
These include the four-cylinder TCD 5.0 and TCD 9.0 diesel engines and six-cylinder TCD 12.0, TCD 13.5 and TCD 18.0 engines. The new TCD 2.2 has been made available in both gas and diesel, and they have also developed a gas version of their old TCD 2.9.
The TCD 9.0 through to TCD 18.0 were the result of a collaboration between Deutz and Liebherr Group, but Deutz plans to market them under its own brand name when they are made available worldwide in 2019. All four engines comply with EU Stage V, US Tier 4 Final, China IV and EU Stage IIIA emissions standards.
Also due to be introduced worldwide in 2019, the TCD 5.0 includes less pipework and fewer components in its design in order to reduce complexity and the need for maintenance work.
Liquefied petroleum gas (LPG) versions of the TCD 2.2 and TCD 2.9 engines lend themselves well to use in industrial, stationary and compact construction equipment and forklift trucks.
Robert T. Mann, president and CEO of Deutz Corporation (USA), said, "Expanding our engine portfolio allows us to pursue new markets and grow our customer base."