New EDA president takes office
By Steve Ducker11 June 2018
The new president of the European Demolition Association has been formally announced at a gala dinner at the EDA convention in Austria.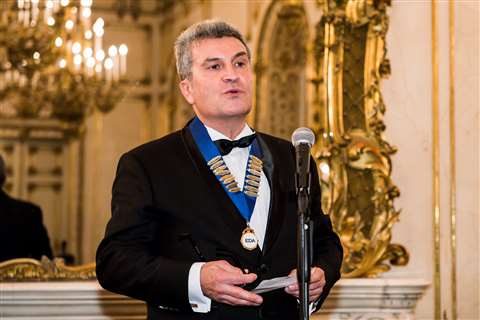 Francisco "Paco" Cobo, who has been involved with the association for well over 30 years, takes over from William Sinclair whose two years in office ended on Friday.
Apart from his EDA connection, where has been treasurer since 2007 and spent three years as president of the International Committee from 2013, Francisco was the first secretary general of the Spanish Demolition Association (AEDED) during the 1980s.
His presidency coincided with a significant time for the EDA.
It celebrated the 40th anniversary of its foundation at the Vienna event – with the unveiling of a special cake on the evening of the gala dinner.
Also honoured was Stefano Panseri of Italian contractor Despe, who becomes the new vice president of the association.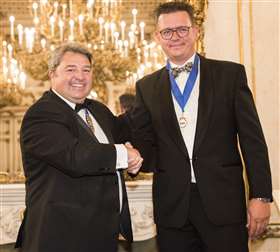 Outgoing president William Sinclair was inducted into the EDA's Club of Honor, as was the president of the Dutch demolition association Veras, Jan Bork.