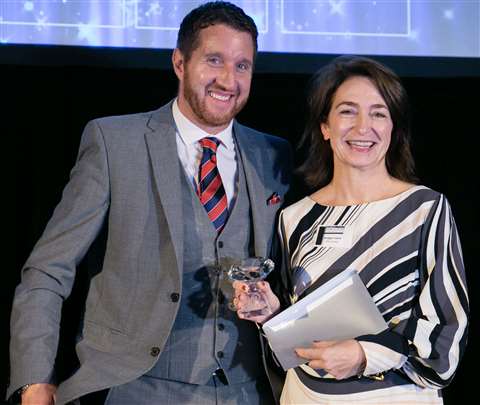 Winner
Howard Stott Demolition
Country
United Kingdom
Project
Liverpool Echo Arena Car Park
Summary
Now in its third year, the New Entrant Award seeks to recognise companies who have entered the awards for the first time, or after a period of absence, and goes to the highest scoring company which has not won in its own category or category.
Howard Stott took this year's prize for its entry in the Contract of the Year under $1 million category.
The project that formed the basis of the entry came about in tragic circumstances.
Howard Stott was enlisted to help in the aftermath of the devastating fire at Liverpool's Echo Arena MCP, the fire took place in 2017 during the "Annual Horse Show" and the car park itself was currently occupied by almost 1,400 cars.
Following a site visit it was identified that the only safe recourse would be full remote demolition using high reach excavators as the structure was showing signs of substantial movement.
After around eight months of meetings the option was made clear that it would in fact be full demolition of the structure in alignment with Howard Stott's original findings.
Tandem high reach work was carried out to all of the outer elevations to further assist the support of the structure given it close proximity to other assets. The building was brought down without incident other than the pre-planned structural collapses in the fire damaged core.
The special nature of Howard Stott's intervention was recognised by the judges, who said: "The company showed a great capability of adaptation. The deconstruction of concrete buildings damaged by fire is often unpredictable, this project is a sign of careful preparation and implementation."