New factory for Engcon
By Sandy Guthrie09 May 2017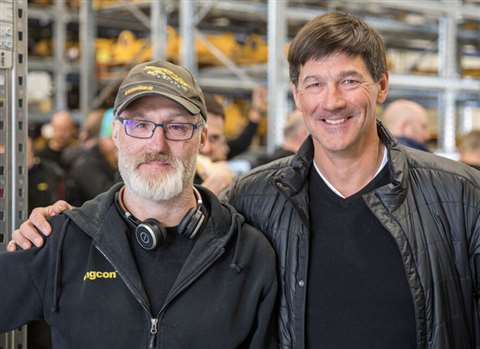 Engcon, Swedish-based manufacturer of tiltrotators for excavators, recently opened another factory in Strömsund, near the company's headquarters.
The company said that underpinning the investment in the new factory was the need to meet increasing demand for Engcon's products, as well as a drive to reduce delivery times.
Stig Engström, Engcon's founder, said, "We've enjoyed fantastic sales in recent years, so we're expanding our production and delivery capacity accordingly."
Engström, while praising his staff for maintaining delivery times in the face of record sales, said that the additional capacity provided by the new factory would allow the company to meet continued growth.
Anders Jonsson, head of assembly at Engcon's factories in Strömsund, said, "The new factory means we can be one step ahead before customers even place their orders. We will be able to offer even shorter delivery times, especially for larger volumes of our standard products."
The new plant and recent sales growth have resulted in the recruitment of additional staff, and the company said it would probably mean more new jobs in the future.
Engström said, "Our growth rate speaks for itself – the increase in production space and staff won't stop here."