New generation from Palfinger
By Laura Hatton17 June 2015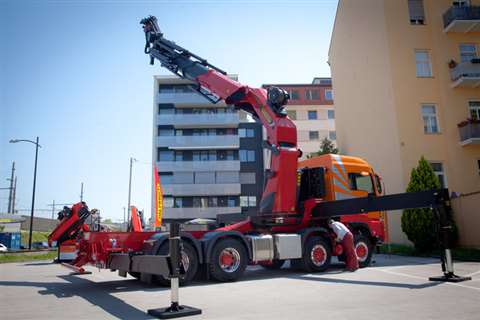 Hydraulic crane manufacturer Palfinger has announced the PK 165.002 TEC 7 as the first of a new generation of articulating boom cranes.
The model is designed for carrier vehicles with a maximum permitted total weight of 32 tonnes. It is rated at 125 tonne-metres. Capacity with the fly jib is 8.2 tonnes and it offers a maximum lifting height of 35 metres. In addition, the knuckle boom system enables an overextension of 15 degrees.
Gerald Pschernig, Palfinger managing director of business unit cranes, said, "Our goal was to develop a crane that is designed for heavy loads and high reach capacities while reducing the weight at the same time.
"The greatest challenge was to optimise this crane for a 32 tonne carrier vehicle. We succeeded in this with the PK 165.002 TEC 7, even with full equipment, including the fly jib and winch."
The PK 165.002 TEC 7 is available as of the third quarter 2015.