New generation of Jekko cranes
By Laura Hatton29 January 2015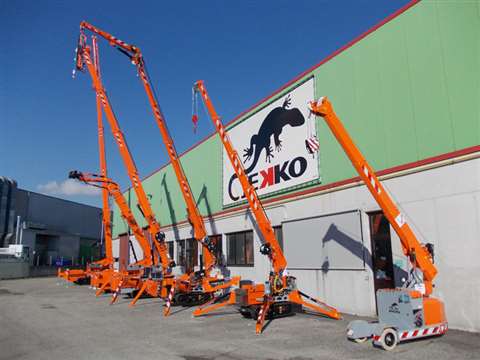 Italian crane manufacturer Ormet has launched a new line of Jekko mini cranes.
The product range extends from 1.45 tonnes to 7.5 tonnes capacity. New models include the Jekko SPX 424 CDH, which has a hydraulically adjustable fly jib with both negative and positive adjustment, the manufacturer said. Capacity is 2.3 tonnes and its maximum lifting height is 13.5 metres. It can be transported on a flatbed trailer with a payload of 3.5 tonnes and a corresponding towing vehicle, the manufacturer added.
The new models will be supported by existing sales and service networks in Germany, including Nordkran, a subsidiary of Arbeitsbühnen Buchtmann, KDF Glaslogistik, BSI and Baumaschinenservice International.
Ulrich Wohlgemuth, spokesperson at Jekko Germany, said, "With this sales and service network we are well prepared for our business in 2015. All German partners successfully completed their on-site training in 2014 and have familiarised themselves with both the technology and its multiple applications."
The cranes are suitable for application in the glass industry, construction or for industrial assembly.