New heights for Gap
By Thomas Allen15 October 2019
Gap Group achieved record revenues and profits in the year to March 31, 2019, despite the challenges created by Brexit uncertainty.
The Scotland-based rental firm's revenues grew by 8.8% year-on-year to £203 million, while pre-tax profits reached £18.7 million, compared to £16.7 million in the previous year.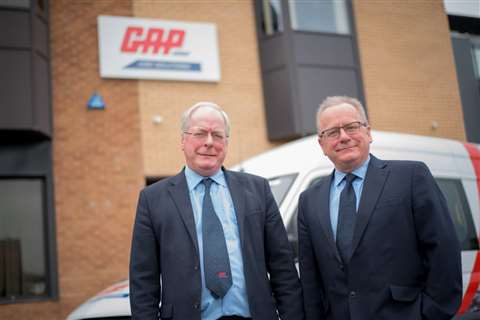 The company's EBITDA (earnings before interest, tax, depreciation and amortisation) also reached a record high, rising from £73.1 million in the previous year to £80.4 million this year.
As reported by the Glasgow Herald newspaper, the company's Chairman Danny O'Neil highlighted Gap's progress over the last four years by noting that GAP's turnover was £143 million and its EBITDA was £55.5 million in the year to March 2015.
Since 2011, Gap has been diversifying beyond its traditional equipment and tool rental business by introducing new divisions.
It now has a non-mechanical equipment division that rents crowd-control barriers, and trenching and shoring products; a division specialising in the provision of lifting, surveying and safety equipment; and a welfare division that includes portable toilets and liquid-waste tankers. The company intends to grow its welfare division significantly, with plans to increase its fleet of liquid-waste tankers from 6 to 80 units.
The new divisions currently account for about a third of Gap's total revenues and an even larger proportion of its pre-tax profits, according to O'Neil, reports the Glasgow Herald.
Now in its 50th year of operation, the family-run business, which was founded by Gordon Anderson in 1969, is looking to the future and has announced a restructuring.
Gap is run by Gordon Anderson's sons Douglas and Iain Anderson. Douglas Anderson's son, Mark, has been appointed Managing Director of the business in Scotland and the north of England. He will be reporting to Gap veteran Kevin McEwan, who will be taking on the role of Group Operations Director.
Also reporting to McEwan will be Karen Greenshields, the daughter of Douglas and Iain Anderson's sister Maureen Smith. She has been appointed Managing Director of the lifting, and survey and safety division.
Meanwhile, Chris Parr, who joined Gap in May 2016 as Financial Director, will oversee functions including information technology, procurement and human resources, as well as finance.
Iain Anderson's children, James and Nicola, also work for GAP.
Speaking to the Glasgow Herald, O'Neil said, "The theme of the past year has been uncertainty created by a lack of clear direction around the issue of Brexit. Against this backdrop the UK economy grew by 1.4% – half the growth rate of the US and behind the euro area.
"Without question, uncertainty over the nature of Brexit has hit British corporate risk appetite, which is down to a nine-year low. At the time of writing, the outlook is no clearer with economists forecasting UK growth for 2019 in a range between 0.4% in the event of a no-deal Brexit and 1.5% with a deal."
Although he expects the economic conditions to remain challenging, O'Neil expressed confidence based on the company's increasingly diverse offering.