New joint agreement for Rusch
By Laura Hatton04 September 2015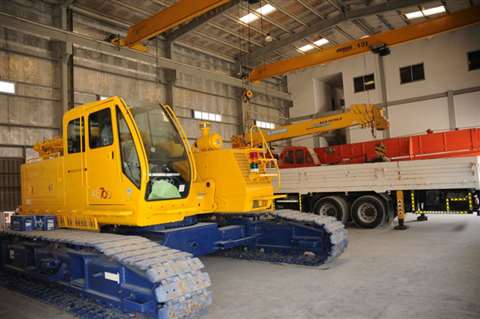 Crane maintenance and repair specialist Rusch Offshore Services has signed a joint operation agreement with AAA Construction Equipment in Dubai.
Rusch carries out inspection, maintenance and repair work offshore installations and support vessels in the North Sea. The company also specialises in the repair of crane booms and masts.
Ruud Schreijer, Rusch managing director, said, "We see an increasing demand for European quality. Therefore we looked for a partner who strives to deliver the same quality as Rusch. AAA is ISO 9001, ISO 14000 and OHSAS 18000 certified and is over 40 years active in the crane business. They own a big fleet of crawler cranes and a large number of the heavier types are certified for offshore work."
AAA operates a workshop with a paint facility and carries out repair, maintenance and assembly work. Following the agreement, offshore inspections will be completed by Dutch API certified inspectors. Offshore maintenance and repairs will be carried out under Rusch supervision.