New KHL e-newsletter
By Sandy Guthrie08 January 2019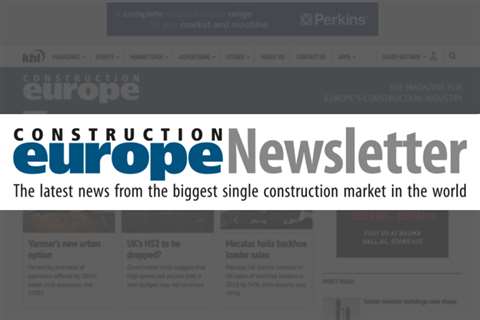 A new European-focused weekly e-newsletter is being introduced under the Construction Europe banner to provide readers across the continent with the most relevant up-to-date information on the construction industry.
Until now, European readers have been receiving World Construction Week, which has been a collaboration between two KHL magazines – Construction Europe and International Construction. While readers in the rest of the world will continue to receive World Construction Week, from now on the Construction Europe Newsletter will be sent to readers in Europe.
The new newsletter will also carry the important news from outside Europe, but the focus will be on the construction market within the continent. It will carry links to news from other KHL titles as well. These include Access International, Demolition & Recycling International, International Rental News and International Cranes & Specialized Transport.
Podcasts and videos will also be accessible via the Construction Europe Newsletter.
Registration for all the KHL newsletters can be made by visiting the website at www.khl.com.