New level
By Becca Wilkins18 April 2008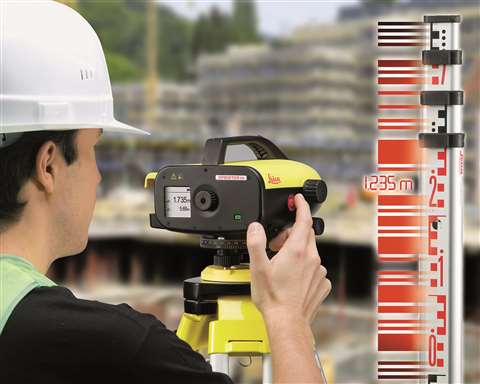 The new Leica Sprinter 50, the one-button electronic level, sets new standards in user friendliness, according to a spokesman for Leica.
The multifunctional levelling tool is for users who rely on a compact and lightweight, yet easy to use and error free electronic level, the spokesman said.
"The Leica Sprinter 50 is the perfect levelling tool for daily tasks and basic work on the construction site. The user just aims, focuses, and measures by pressing one single button and the data is displayed almost instantly. Misreadings are eliminated, and error-reducing functions, such as the tilt sensor, prevent the system from measuring if the user operates outside the compensator range," he said.
Meanwhile, the Leica Sprinter 150 is suitable for most applications and the 150M and 250M are available for advanced construction levelling tasks.