New Liebherr for Mexican crane contractor
By Niamh Marriott27 January 2022
Mexican crane contractor Levantek has taken delivery of its first Liebherr crane.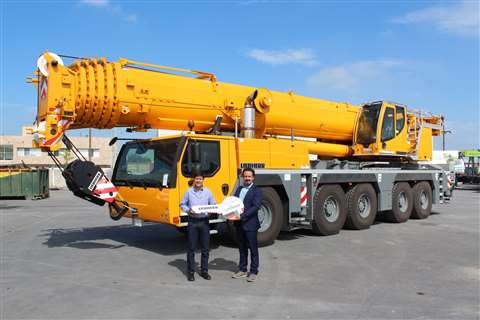 The LTM 1160-5.2 all terrain crane is now the company's most powerful mobile crane.
The company said that rising demand from customers for greater hoisting capacities was the main factor behind the investment in the 180 tonne crane.
The LTM 1160-5.2 features a 62 metre telescopic boom.
With its 10.8 metre to 19 metre long folding jib and additional telescopic boom extensions, it can achieve hoisting heights of up to 99 metres and radii of up to 78 metres.
"Our investment in a 5-axle mobile crane was an important strategic decision for us. We also considered purchasing a used crane," said company owner Ferdinando Paez Trevino.
"Ultimately, we decided on a new LTM 1160-5.2 because it meets the requirements of our customers in terms of performance and boom length very well."