New load links available immediately
UK load measurement and instrumentation systems manufacturer LCM Systems has launched a new range of stainless steel wireless load links designed primarily for marine and offshore applications. LCM Systems said all load ratings are ex-stock, meaning they can be despatched immediately.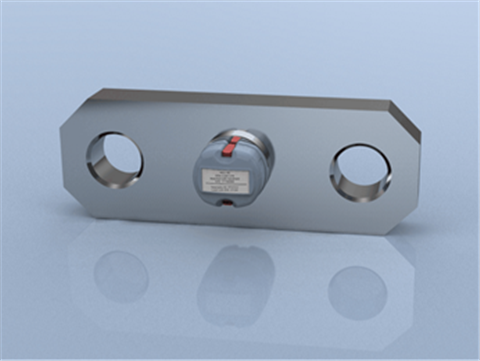 The load links are available in capacities ranging from 5 tonnes to 100 tonnes. They have a stainless steel construction to help provide corrosion resistance, while their dimensions have been matched to suit standard shackle sizes to ensure suitability for a wide range of under-hook weighing applications.
According to LCM Systems, as the load links will be used in challenging and exposed environments their telemetry has been housed in a robust yet light and compact casing that does not degrade in sunlight. Two clips enable users to open the housing to access and change the batteries without the need for any tools, leaving the electronics safely sealed underneath. The load links have a transmission distance of 600 metres (clear line of sight) and are capable of more than 300 hours' continuous use with AAA 1.2Ah batteries, claimed LCM Systems.
The WLL series is supplied with a T24-HS-LS handheld battery-powered indicator as standard. This can display in both tonnes and lbs or, alternatively, an optional T24-HA handheld display can address up to 12 load links for individual monitoring or for summation applications. For more complex systems, including data logging or monitoring/reporting requirements, a robust tablet PC with installed software is available for use with single or multiple load link installations, LCM Systems said.
The load links are supplied in a lockable, moulded polyurethane transit case that LCM Systems claimed is impervious to most chemicals and moisture, ensuring that the WLL load links are fully protected when not in use or during transit. As the transit case also features pre-cut foam inserts, the load link and handheld display should always remain securely in place, LSM Systems added.
LCM Systems said the WLL series fully complies with the European Machinery Directive 2006/42/EC, has IP67 environmental sealing, and 3.1b material certification.
Steve Sargeant, managing director at LCM Systems, commented, "although we have sold aluminium load links for many years, we have on multiple occasions been approached by customers looking for a more robust and heavy-duty solution, particularly from those working within the offshore oil and gas sectors. Being manufactured from stainless steel, the new WLL series satisfies this requirement while at the same time having the added advantage of meeting the more stringent safety and traceability requirements often demanded by this particular market. For even broader market appeal, we are also in the process of certifying this product for use in Zone 1 and 2 hazardous areas, so watch this space for further updates!"