New location for M&V Veit
By Thomas Allen14 January 2019
Germany-based M&V Veit Baumaschinen – part of Yanmar's partner network since 2007 – is moving to a new location in Dettenhausen, near Stuttgart, in Germany.
The new 31,000m2 site is close to the company's current location but it was said to offer more space for growth, as well as good road connections.
Yanmar's machines are a set part of the M&V Veit product range. As one of Yanmar's most significant dealers in Germany, M&V Veit sells about 130 construction machines per year.
Volker Veit, CEO of M&V Veit, said, "We have been honoured as the best Yanmar service company in Germany for the last three years in a row. We had to expand to further meet the requirements of this award."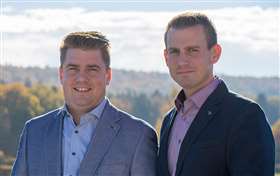 A new administration building and a garage are being developed on the new site. By bundling management, warehouse facilities, a garage and services in one place, M&V Veit hopes to make its working processes more efficient.