New LTM 1060-3.1 for Southern Cranes & Access
By Laura Hatton08 December 2015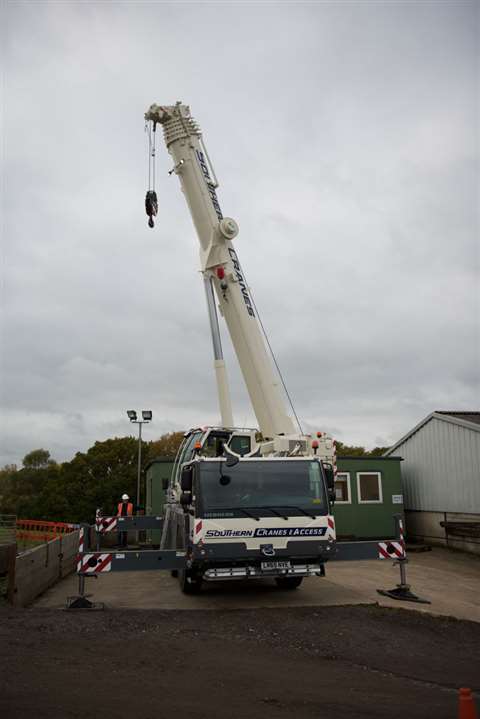 Lifting and access service provider Southern Cranes & Access, based in London, UK, has taken delivery of a new Liebherr LTM 1060-3.1 all terrain mobile crane with VarioBase.
The 60 tonne capacity three-axle LTM 1060-3.1 has a 48 metre main boom. When configured with a 16 m fly jib it offers a 63 m lifting height with a 48 m working radius. In the UK the LTM 1060-3.1 can travel with 12.8 tonnes of counterweight and double fly jib and remain within the STGO regulations, the manufacturer said.
The new model also has the VarioBase outrigger monitoing system. The system is developed by Liebherr and enables individual crane outrigger legs to be extended to any position and crane operation is made safe by the load moment limiter within the LICCON control. In addition, the Variable Supporting Base ensures higher lifting capacities and a larger working range, even with a maximum support base, the manufacturer added.
Kelvin Prince, Southern Cranes & Access director, said, "We are very pleased to add the LTM 1060 to our fleet as its predecessor proved to be a strong and reliable crane. Also, being the first crane hirer in the UK to purchase a Liebherr machine with VarioBase, an LTM 1130, we knew this feature would be welcomed by our customers. This machine will complement our range of cranes perfectly."