New MD for Yanmar in EMEA region
By Andy Brown07 June 2023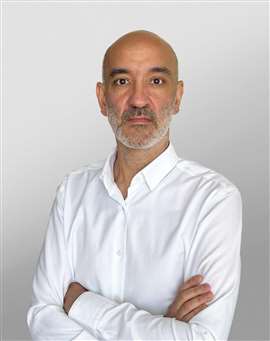 It has been announced that José Cuadrado has been appointed Managing Director of Yanmar Compact Equipment's Europe, Middle East and Africa (EMEA) organization.
In his new role Cuadrado is responsible for further developing the regional capabilities, as well as driving customer success. Together with his EMEA team he will play an important role in establishing Yanmar Compact Equipment as a global leader in the compact equipment industry.
Cuadrado brings with him a wealth of relevant construction, industrial and automotive experience. In his most recent role Cuadrado was CEO of Irish ride-and-handling specialists Timoney Technology. His earlier career included senior roles at prominent global firms like Ingersoll-Rand, Bobcat and CNH Industrial.
Cuadrado joins the Yanmar Compact Equipment global leadership team, reporting to Giuliano Parodi, the company's global CEO.
"This is an exciting time of change for the construction equipment industry, and I look forward to helping ensure that Yanmar Compact Equipment is a leader in this technological and sustainable transformation," said José Cuadrado. 
He added that the company would, "embrace upcoming technologies, such as machine connectivity, automation, alternative fuels, and business digitalization."
Giuliano Parodi, Global CEO of Yanmar Compact Equipment, added that the EMEA region was a "powerful driver" of the company's global business.