New Potain yard in Turkey
By Laura Hatton24 March 2015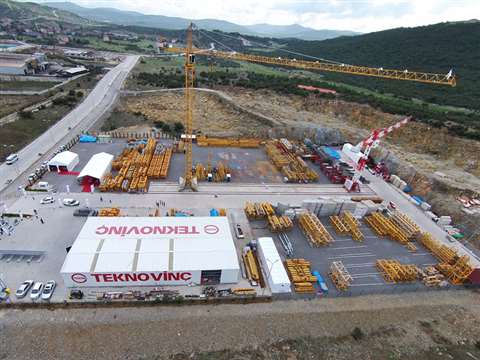 Turkish Potain dealer Teknovinç has opened a new tower crane yard in Gebze, Turkey.
The new 15,000 square metre site can house up to 40 Potain tower cranes and will be used to provide spare parts, training and after sales support. The facility also has areas for welding, painting and high-pressure cleaning, as well as an area for making anchoring beams and to prepare ballast blocks for tower crane bases and counter jibs, a company spokesperson said.
Altay Çoşkunoğlu, Tenko Group chairman of the board, said, "The opening of our new Potain tower crane yard in Gebze marks a significant milestone in our expansion plan, which is fundamental for our continued high-quality service to customers in this region."
The company plans to open another Potain yard in Ankara.