New Pro Climber from Beta Max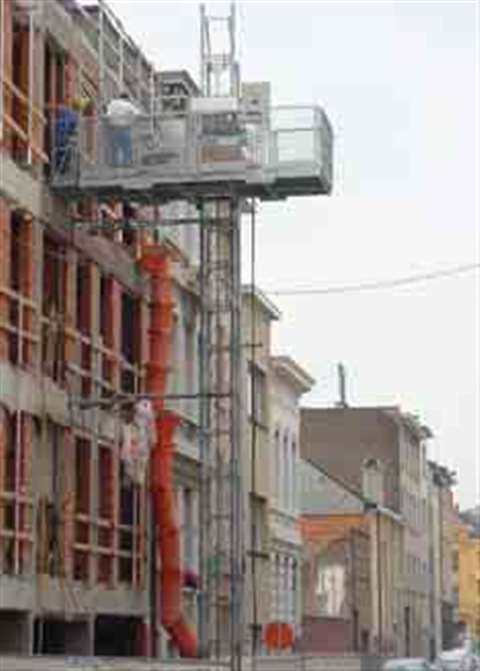 The new Pro Climber 3300 from Beta Max features heavy duty galvanised mast sections and offers a payload of up to 3300lb (1497 kg). Designed for a single mast, it is equipped with a side and front-loading basket extendable to 13.75 ft long by 4.9 ft wide (4.2 m x 1.5 m).
To enhance safe operation, The Max Climber 3300 is fitted with an unloading ramp with side fencing and roof enclosure, along with a certified brake system. Tandem rollers allow all types of installation, and drive is supplied by a dual two-speed motor drive system. Each base unit is powered by 5.5 and 7.5 kW motors and operates 400V three-phase power.