New products mark Genie half century
By Euan Youdale24 January 2016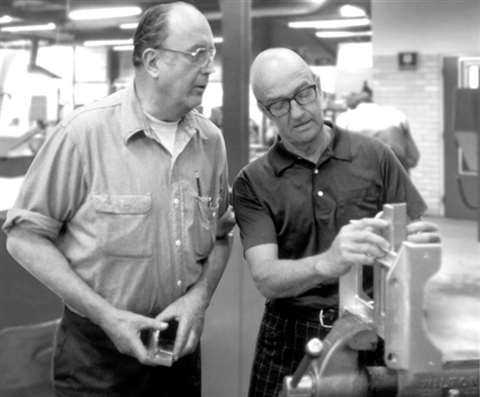 This year represents Genie's 50th year in the industry as the company plans to mark the milestone with the launch of four new products at Bauma.
"From Bud Bushnell's garage in 1966, to the 4,500 team members serving customers around the world today, our customers have trusted us and helped us build and define the aerial industry, to offer people ways to work at height safely," said Matt Fearon, president Terex AWP. "Genie is the story of teamwork, and it is through working with our customers that we will continue to find new solutions and opportunities to take them higher. For us fifty years is just the beginning, the best is yet to come."
Focussing on the future, Genie will be celebrating its golden milestone at bauma 2016 with four new products along with up to 20 of its latest and most popular models. Featuring new working heights, extra capacities, advanced power-source technologies and increased operator protection and comfort solutions, this year's show will stage the premier of two new Genie Z-boom lifts, a new GTH-telehandler and a redesigned Genie vertical mast lift – the details of which will be unveiled closer to the show.
In addition to a host of birthday surprises, throughout the event, Genie team specialists will be on hand for customers to learn how its New Maintenance Protocol and Genie Service Solutions (GSS) offering can simplify and make their business more profitable.
The Maintenance Protocol helps lower total cost of ownership and drive rental returns on invested capital (rROIC) for owners of Genie S - and Z-boom lifts through reduced scheduled maintenance processes.
Genie will also be presenting new territories where GSS is now in action to significantly increase machine uptime and raise rates of utilization, to increase the profitability of rental fleets by reducing maintenance costs by up to 25%.