New pulverisers from Arden
By Lindsay Gale12 June 2008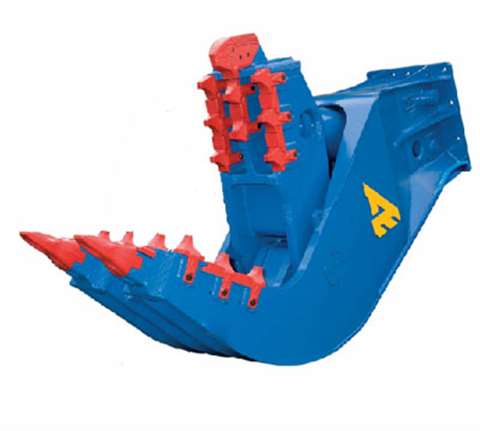 French demolition attachment manufacturer Arden Equipment has launched a new four model range of hydraulic concrete pulverisers in the shape of the BBH range.
Four models are currently available - the BBH 800 B, BBH 880 R (rotating), BBH 100 B and BBH 1000 R (rotating), weighing from 2,200 kg (4,840 lb) through to 3,710 kg (8,162 lb). They are designed for use on carriers weighing from 18 to 45 tonnes.
Key features of the new attachments include a reversed cylinder with a protected ram and removable asymetric teeth. The jaw design features gaps in the teeth that allow concrete debris up to 180mm to pass through, whcih also has the effect of reducing dust, and a V-shaped leading edge that improves penetration.